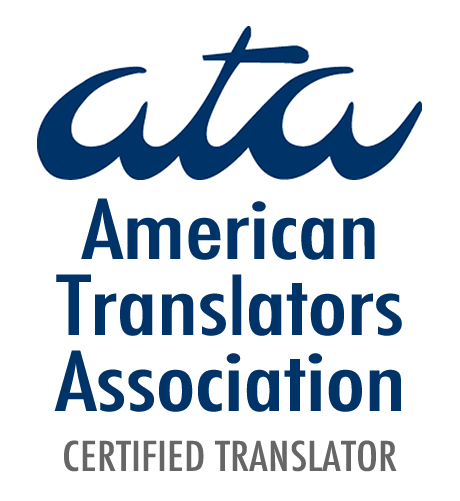 As a translator certified by the American Translators Association in Spanish>English and French>English, I am qualified to provide certified translations of all types of documents. Looking to translate your academic transcripts and diplomas to apply to school in the US, or your vital records for immigration purposes? Contact me for a document-specific quote for cost and turnaround time. I am happy to help and will work with you to meet your budget and deadline needs.
The types of documents I provide certified translations for include:
Birth certificates
Marriage certificates
Divorce certificates
Death certificates
Passports
Diplomas
Academic transcripts
Report cards
No dude en contactarme en español. N'hésitez pas à me contacter en français.
Process
Please contact me by email. Be sure to include the document you would need translated in an attachment.
I will then review the document and will get back to you with a quote for cost and turnaround time. My pricing will take into account the length of the document (how many words), formatting, and legibility.
Once completed, I will return the translated document to you along with a signed certificate of accuracy, which will include my ATA-certified translator stamp. These documents can be sent via email or mail.